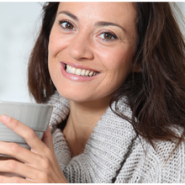 Weight gain is not always about eating, it is about eating to feel better.  Fitness coaches work on what to eat, what exercises to do and what foods to avoid.  However, knowledge alone doesn't help food addictions.  Physical discipline won't help these emotional issues.  Emotional eating can sabotage your weight loss efforts.  Relying on self-control to make needed eating changes is not the answer.
Do you ever eat without realizing you're doing it?
Do you often feel guilty or ashamed after eating?
Do you often eat alone or at odd locations, such as while parked in your car outside your own house?
After an unpleasant experience, such as an argument, do you eat when you're not feeling hungry?
Do you crave specific foods when you're upset, such as chocolate when depressed?
Do you have the urge to eat in response to outside cues like food advertisements?
Do you eat because you feel there's nothing else to do and you're bored?
Does eating make you feel better when you're stressed?
Call Bruce Stafford to schedule a consultation for weight loss. (407) 648-9118