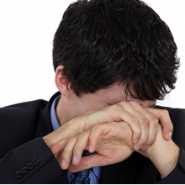 Shame is an internalized feeling of being humiliated or exposed.  This can create a sense of feeling that you are bad or "tainted."
Guilt is an inability to accept or forgive past behavior. Guilt is designed to change the past, which cannot be changed. Shame and guilt can result in internalized anger and lead to depression.
Bruce Stafford can help you identify and heal shame and guilt so that you can see yourself in a more positive light.