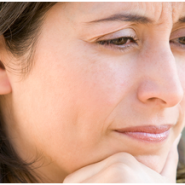 Anxiety is the distressful feeling of fear or excessive concern. It creates a sense of worry, discomfort and can cause a sense of impending doom.

Anxiety can be a normal reaction to stress or stressful events. However, if anxiety becomes chronic or is significantly out of proportion to events in your life, professional help may be beneficial. It is important to reduce anxiety as it can have a negative impact on your health as well as your sense of well-being.
Call Bruce Stafford for an appointment to help reduce your anxiety.